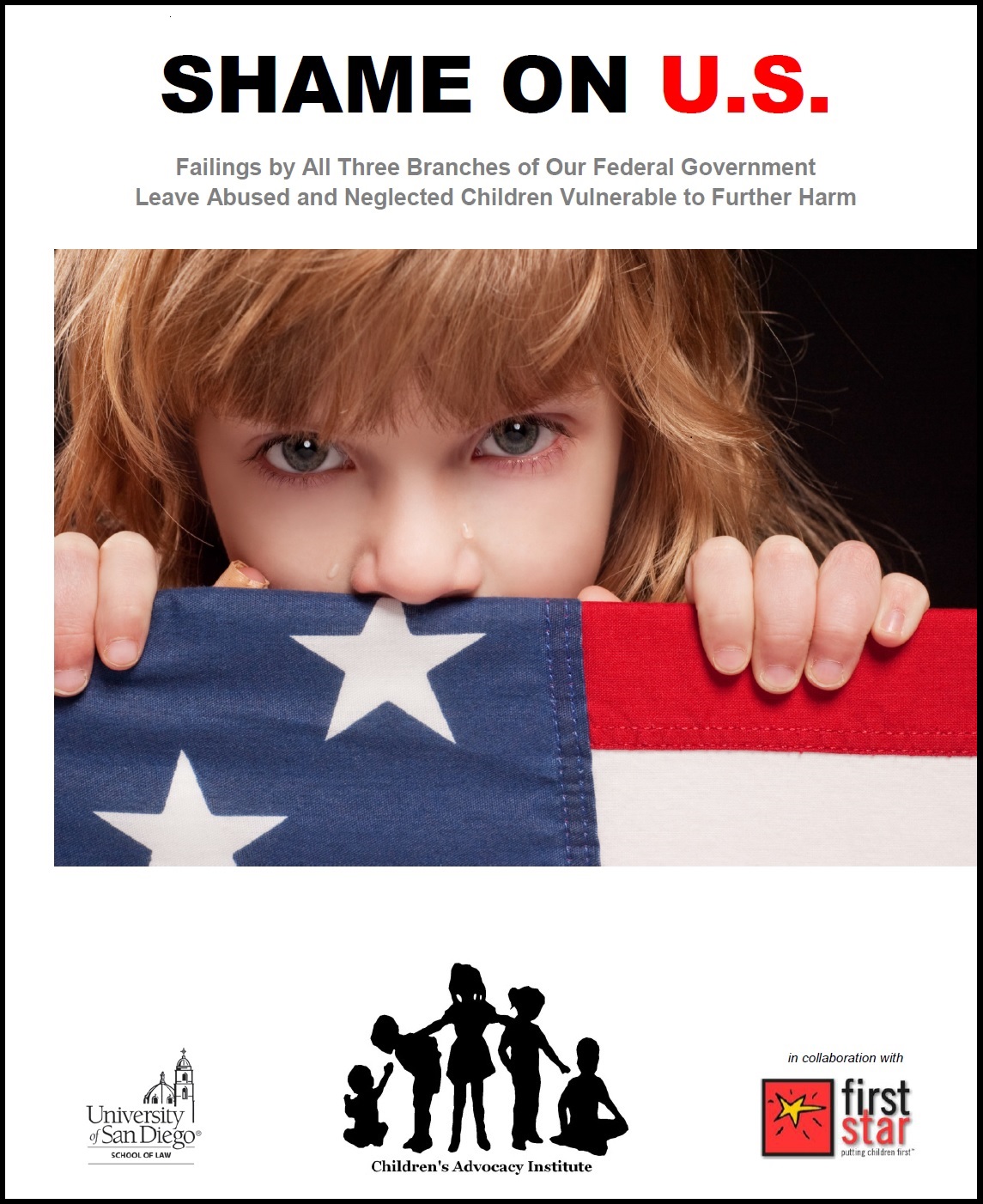 CFSR Results Summary: In its Child and Family Services Review (CFSR) process, HHS determines whether each state is in substantial conformity with 7 specific outcomes (pertaining to the areas of safety, permanency and family and child well-being) and 7 systemic factors (relating to the quality of services delivered to children and families and the outcomes they experience). In the first two rounds of the CFSR, HHS has concluded that Texas was:
Round 1 (2002)
NOT in substantial conformity with 6 of the 7 Outcomes
in substantial conformity with 7 of the 7 Systemic Factors
Round 2 (2009)
NOT in substantial conformity with 6 of the 7 Outcomes
NOT in substantial conformity with 2 of the 7 Systemic Factors
Although federal law mandates that any state found not to be operating in substantial conformity during an initial or subequent review must begin a full review within two years after approval of the state's program improvement plan, HHS has announced that Texas will not undergo Round 3 of the CFSR until FY 2017 (see CFSR Technical Bulletin #7 (March 2014)).

Documents from the U.S. Health & Human Services Children's Bureau
Child Welfare Litigation*
M.D. v. Perry
Children's Rights, along with co-counsel Haynes & Boone, Yetter Coleman and Canales & Simonson, filed this case against Rick Perry, in his official capacity as Governor of Texas; Kyle Janek, in his official capacity as the Executive Commissioner of the Health and Human Services Commission of Texas (HHSC); and Howard Baldwin, in his official capacity as the Commissioner of the Department of Family and Protective Services (DFPS). The current structure of Texas's child welfare system gives caseworkers approximately one year, or a maximum of 18 months, to either successfully reunify children with their birth families or find them adoptive homes before they enter "permanent managing conservatorship" or PMC. After entering PMC, many children have little hope for stable, permanent families. Children's Rights brought suit on behalf of all children in Texas PMC. The Amended Complaint alleged violations of the plaintiff children's constitutional rights, including their right not to be harmed while in state custody and their right to familial association. Among the issues described in the complaint: For more information, visit the website of Children's Rights.

*litigation summary taken from information provided by the website of Children's Rights
Child Welfare In the News**
CPS does little to earn public trust (Opinion)
MySanAntanio.com - January 18, 2015
The expectation for CPS is that it should never fail children in broken homes. This is the right expectation. One child's death despite CPS involvement is too many. And yet, the tragic reality is CPS has failed many kids, year after year.

Investigation spurs lawmakers' call for child protection agency changes
Austin American Statesman - January 16, 2015
Declaring that the agency charged with protecting Texas children isn't giving the public a full accounting of the state's abuse and neglect fatalities, a state legislator said he will push for new law compelling Child Protective Services to release details on every abuse-related death it investigates.
Abbott taps team to investigate state's Health and Human Services contract practices
Dallas Morning News - January 14, 2015
Gov.-elect Greg Abbott has enlisted two state government veterans to quickly review contracting practices and oversight in Medicaid and social services programs.

State moves toward intervention before tragedy strikes: Children at much higher risk if they've previously been removed from the home
The Statesman - January 13, 2015
Child Protective Services has struggled with high turnover as caseworkers face danger and extreme stress, in some cases lying or falsifying records in an attempt to keep up with overwhelming workloads. But agency officials are optimistic about a new overhaul plan and efforts to identify high-risk cases early. Related report: Child Fatality Trend Analysis, Florida Department of Children and Families: http://projects.statesman.com/news/cps-missed-signs/docs.html?doc=1390965-child-fatality-trend-analysis-florida-department Third in a series titled Missed Signs, Fatal Consequences, covering: Part 1: Gaps in Protection: http://projects.statesman.com/news/cps-missed-signs/main.html; Part 2: Stumbling Blocks: http://projects.statesman.com/news/cps-missed-signs/no-arrest.html; Part 3: Inside CPS; Addendum: Explore the data: http://projects.statesman.com/news/cps-missed-signs/explore).

CPS once again faces overhaul, but leaders say this one is different
NewsOK - January 13, 2015
Since 2005, the Legislature has poured hundreds of millions of dollars into hiring caseworkers. CPS has reorganized its operations, amped up recruitment, retrained its employees, bought new technology, worked to find more foster homes and dabbled with privatizing its services. And yet, the agency continues to struggle.

Missed Signs. Fatal Consequences. (Includes video)
Austin-American Statesman - January 11, 2015
How Texas missed deadly patterns and key pieces of information that could have helped protect vulnerable children.

Child welfare agency not reporting hundreds of deaths
Associated Press - January 11, 2015
Texas is not reporting hundreds of child deaths related to abuse and neglect, and more than 50 child welfare workers in recent years have been caught lying to prosecutors or engaged in other case misconduct, according to a newspaper investigation published Sunday.

Court Case May Change Foster Care Statewide (Video)
KRGV - December 30, 2014
The case is being heard in federal court in Corpus Christi. The lawsuit comes after foster children said the state failed to protect them from abuse and neglect. Of the 16 children named in the lawsuit, at least four are from Cameron County.


**news summaries taken from daily newsfeed service of HHS' Child Welfare Information Gateway