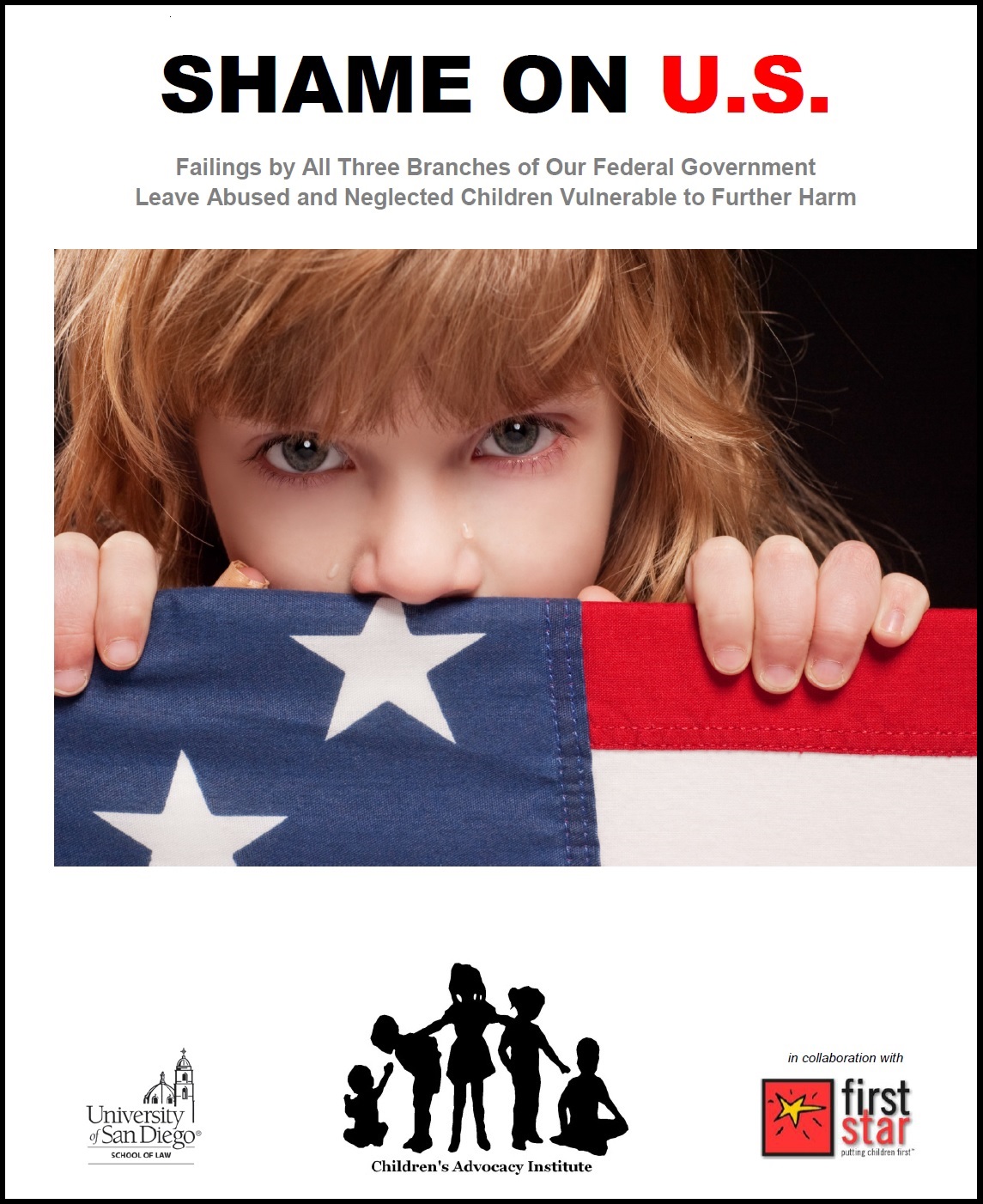 CFSR Results Summary: In its Child and Family Services Review (CFSR) process, HHS determines whether each state is in substantial conformity with 7 specific outcomes (pertaining to the areas of safety, permanency and family and child well-being) and 7 systemic factors (relating to the quality of services delivered to children and families and the outcomes they experience). In the first two rounds of the CFSR, HHS has concluded that Pennsylvania was:
Round 1 (2002)
NOT in substantial conformity with 6 of the 7 Outcomes
NOT in substantial conformity with 1 of the 7 Systemic Factors
Round 2 (2009)
NOT in substantial conformity with 7 of the 7 Outcomes
NOT in substantial conformity with 2 of the 7 Systemic Factors
Although federal law mandates that any state found not to be operating in substantial conformity during an initial or subequent review must begin a full review within two years after approval of the state's program improvement plan, HHS has announced that Pennsylvania will not undergo Round 3 of the CFSR until FY 2017 (see CFSR Technical Bulletin #7 (March 2014)).

Documents from the U.S. Health & Human Services Children's Bureau
Other Documents / Reports


Child Welfare Litigation*
Anderson v. Houstoun
Plaintiffs filed a class action lawsuit on behalf of abused and neglected children in the care of relatives or close friends. The suit alleged that state and county officials, including the Department of Public Welfare; the Office of Children, Youth, and Families, Department of Health Services of Philadelphia; and Children and Youth Services in Lancaster, Monroe, Montgomery, Beaver, and Washington Counties, withheld tens of millions of dollars per year in federal benefit payments from grandparents, aunts, uncles, and others caring for the children of troubled relatives. Federal law mandated that states that receive federal foster care funds pay the same amount to all children living with foster parents, kin, and non-relatives alike. The law also encouraged states, where possible, to place foster children with relatives or friends of the children's parents. The suit alleged that officials in some counties explicitly told foster parents that agencies were trying to eliminate kinship foster care payments and refused to provide funds. Other counties did not advise foster parents that they were entitled to such payments.
Baby Neal v. Casey
In April 1990, plaintiffs filed this suit in federal district court against the Commonwealth of Pennsylvania, Philadelphia's Department of Human Services (DHS) and the Presiding Judge of Philadelphia Court of Common Pleas on behalf of children in Philadelphia's foster care system, charging that defendants were violating the children's constitutional and statutory rights by failing to provide them with basic mandated services.

*litigation summaries taken from information provided by the website of the National Center for Youth Law
Child Welfare In the News**
Westmoreland County adds 5 caseworker positions as child abuse cases increase
Trib Live - January 26, 2015
Five caseworkers will be hired to help a staff of 50 handle the rising number of cases of abused and neglected children investigated by the Westmoreland County Children's Bureau, officials said Thursday.
Attorney: Rape of Foster Girl Caused by Systemic Failure (Includes video)
NBC10 - January 27, 2015
As a man gets ready to go on trial for raping his 7-year-old foster child, NBC10 uncovers new information. The agency that placed her in the home allegedly knew of a prior sexual molestation investigation of Walter Scott, and had documentation that no other child should be placed in that home.

Cumberland County Children and Youth hires 3 employees for increased child abuse caseload
Sentinel (Cumberland) - January 21, 2015
Cumberland County Children & Youth Services has already hired three new employees to handle the increased caseload it expects will follow from a package of more stringent Pennsylvania child abuse laws that took effect at the beginning of January, director Wendy Hoverter said.

Editorial: New child abuse laws aren't enough
Public Opinion - January 05, 2015
While the new laws, which grew out of the Sandusky mess, will mean more watchful eyes looking out for those defenseless victims, it won't mean all child abuse cases will see a satisfactory resolution.

City Council Finds Rocky Results In DHS Outsourcing Of Child Welfare Cases
KYW 3 - December 11, 2014
It's been nearly two years since the Department of Human Services began to roll out a new system of outsourcing child welfare cases to community agencies. Philadelphia City Council held a public hearing on Wednesday to check in on the progress of a new DHS system. The results have been rocky. Also: Big changes at DHS have some workers in anguish, others optimistic: http://www.philly.com/philly/news/20141211_Big_changes_at_DHS_have_some_workers_in_anguish__others_optimistic.html

Crawford County Court Appointed Special Advocates program cutting back with no funding from county
Meadville Tribune - December 04, 2014
Because funding from Crawford County government has ended, a volunteer program that aids abused and neglected children in court proceedings is scaling back its operations. Information Gateway resources: CASAs and GALs: https://www.childwelfare.gov/systemwide/courts/specialissues/casa_gal.cfm

We need to ask serious questions about Jarrod Tutko's death: Starla Williams (Opinion)
PennLive - November 04, 2014
In truth, all of us forming a network of support for vulnerable children, families and the communities where they live are responsible for this tragedy. Information Gateway resource:

**news summaries taken from daily newsfeed service of HHS' Child Welfare Information Gateway