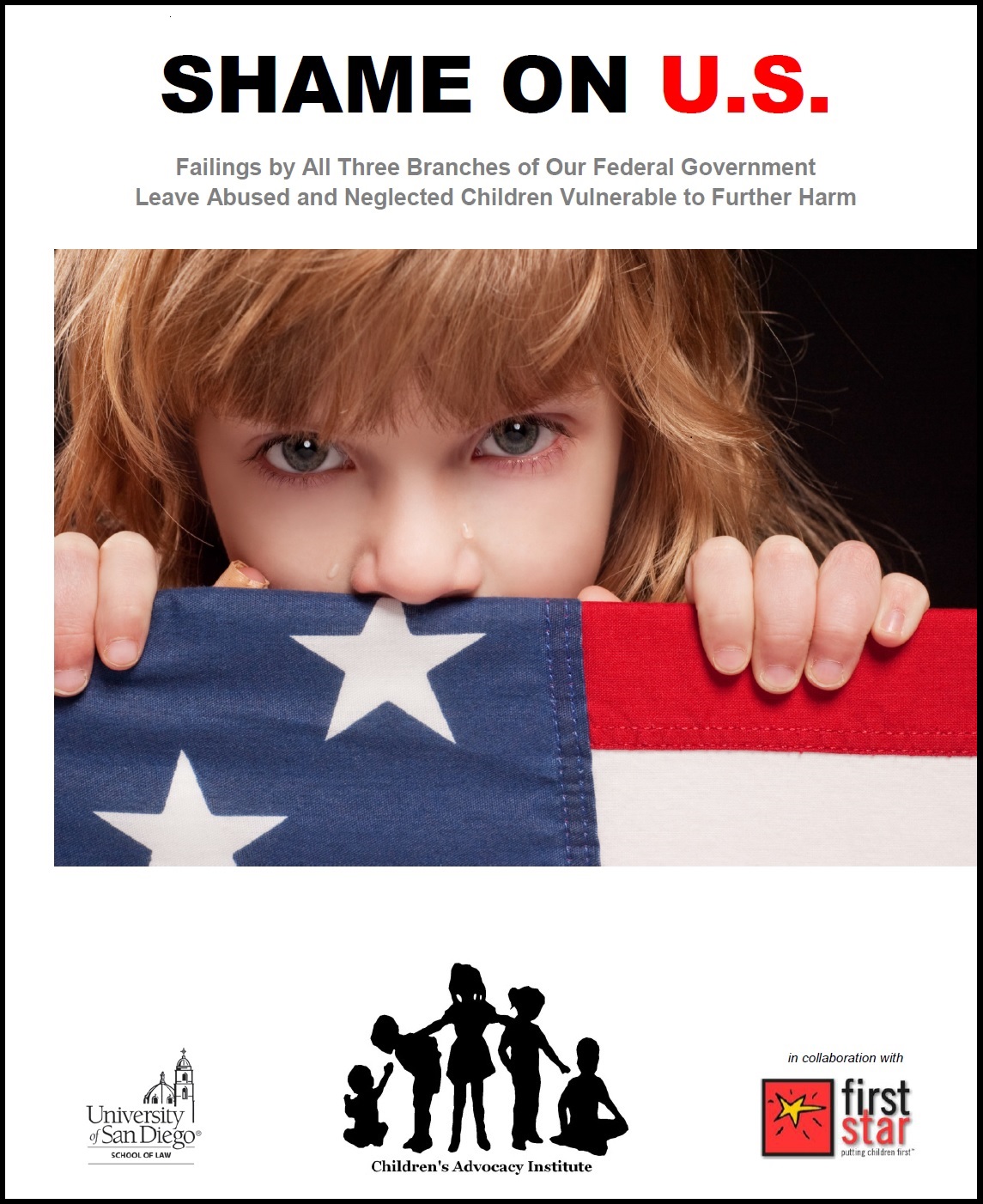 CFSR Results Summary: In its Child and Family Services Review (CFSR) process, HHS determines whether each state is in substantial conformity with 7 specific outcomes (pertaining to the areas of safety, permanency and family and child well-being) and 7 systemic factors (relating to the quality of services delivered to children and families and the outcomes they experience). In the first two rounds of the CFSR, HHS has concluded that Michigan was:
Round 1 (2002)
NOT in substantial conformity with 7 of the 7 Outcomes
NOT in substantial conformity with 1 of the 7 Systemic Factors
Round 2 (2010)
NOT in substantial conformity with 7 of the 7 Outcomes
NOT in substantial conformity with 4 of the 7 Systemic Factors
Although federal law mandates that any state found not to be operating in substantial conformity during an initial or subsequent review must begin a full review within two years after approval of the state's program improvement plan, HHS has announced that Michigan will not undergo Round 3 of the CFSR until FY 2018 (see CFSR Technical Bulletin #7 (March 2014)).

Documents from the U.S. Health & Human Services Children's Bureau
Title IV-E State Reports and Program Improvement Plans (PIPs)


Other Documents / Reports


Child Welfare Litigation*
Dwayne B. v. Snyder
Children's Rights, along with co-counsel Ned Leibensperger, Kevin Bolan and McDermott Will & Emery LLC, filed this case against the Governor of the state of Michigan and the Director of the Department of Human Services (DHS) on behalf of all children who are now or will be in the foster care custody of DHS. The Complaint alleged certain unlawful policies and practices of the defendants, including the maltreatment or neglect of children while in state foster care custody, a lack of basic medical and mental health services for children in foster care, excessive lengths of stay in state custody, and frequent moves among multiple placements. The parties settled the case in 2008 and the court approved the Modified Settlement Agreement and Consent Order (MSA) in 2011. Reform implementation and ongoing monitoring efforts by Children's Rights and the court-appointed monitor have succeeded in bringing about substantial reforms in Michigan:

*litigation summary taken from information provided by the website of Children's Rights
Child Welfare In the News**
Less state money for mandates makes counties pay (Holland Sentinel - January 23, 2015) Michigan is requiring Kent County to increase public health counseling with no additional state funding. Ottawa County has just discovered it must begin reimbursing foster parents' mileage under Department of Human Services requirements.

Michigan welfare agency issues layoff notices to 100 workers (Associated Press - January 14, 2015) One of Michigan's largest state agencies is issuing layoff notices to about 100 workers this week due to a $7.5 million budget cut.

Child Haven closure: Here's what went wrong with county's arrangement for shelter in January 2013 (MLive.com - January 12, 2015) The temporary home for abused and neglected children - a collaboration between Muskegon County government and Michigan Department of Human Services -- hasn't been given a new space for two years. MLive Muskegon Chronicle conducted an investigation into the situation by using Freedom of Information Act requests and interviews with multiple government and agency officials. Also: After 2 years, possible solution identified for Muskegon County shelter for abused, neglected children:

Problems plague state child care computer system (Lancing State Journal - January 11, 2015) The Michigan SACWIS (Statewide Automated Child Welfare Information System), which came online at the end of April, was plagued with early problems that included files disappearing, information from unrelated cases being pulled into child welfare files, incorrect addresses being provided to child protective services workers, difficulty printing reports and closing out files, along with the delayed payments to foster care providers and contractors, among other issues.

Michigan knocked over bid to get out of child welfare case (Associated Press - January 07, 2015) In a sharply worded response, Children's Rights says releasing the Department of Human Services from a 2011 agreement would place children at risk. The group says the state has made progress but still hasn't complied with many conditions.

Playground stabbing death leads to statewide policy change in child abuse cases (MLive.com - December 12, 2014) The Office of Children's Ombudsman determined that before the playground death, the Kent County Department of Human Services did not fully comply with policies and state law when interacting with Jamarion's family in 2013. A report this week outlined the ombudsman's findings and changes made by DHS. Also: Michigan boy accused of murder should have been removed from abusive home, watchdog says:

State, child welfare advocates spar over DHS oversight (Audio) (WKAR - December 08, 2014) After six years of federal oversight, Michigan is seeking to reclaim control of its child welfare system. The state came under supervision of federal monitors in 2008. That was after a 2006 class action lawsuit that alleged the Michigan Department of Human Services had failed to protect the safety and well-being of almost 19,000 children in state custody.

Michigan Department of Human Services wants to exit court oversight of child welfare system, save $1.6 million (MLive.com - December 02, 2014) The state of Michigan ceded control of its child welfare system to federal court oversight in 2008 after a lawsuit from national non-profit Children's Rights. The DHS is currently operating under a modified settlement agreement that requires the state to hit certain targets in areas including adoption, abuse in care and timely investigations.

The safety net for young people aging out of foster care is a fantasy (Michigan Radio - October 28, 2014) In a country where half of college grads still rely on financial assistance from their family two years after receiving their diplomas, former foster youth who don't have that same support are at a major disadvantage. Beyond simply receiving financial support, 31% of young adults between the ages of 18 and 34 still live with their parents, which means free laundry, home-cooked meals, no electricity bill to pay, and so on. For young people who have experienced time in foster care, those things are mere fantasy.

**news summaries taken from daily newsfeed service of HHS' Child Welfare Information Gateway